Rx Bull Challenge 1.0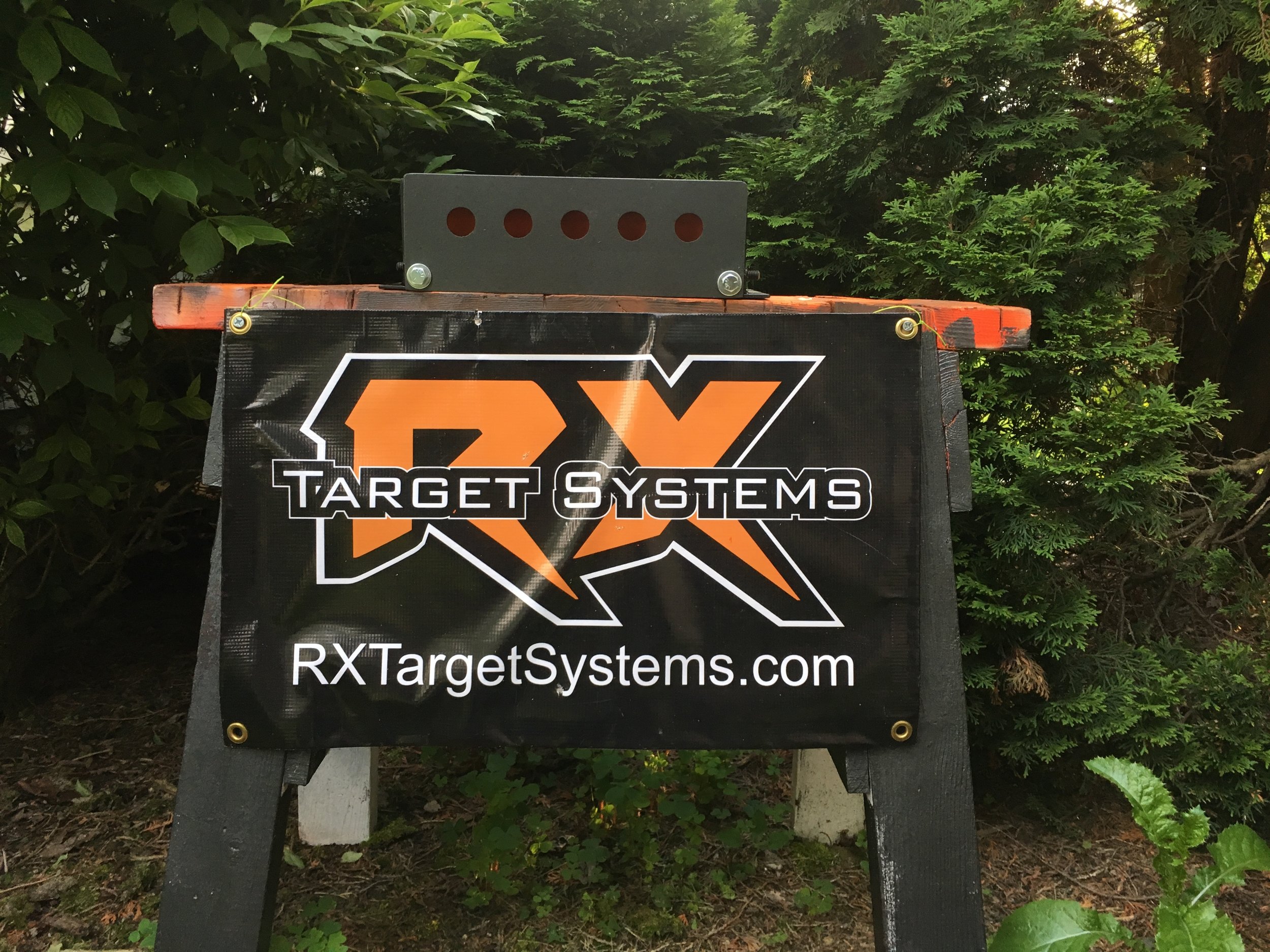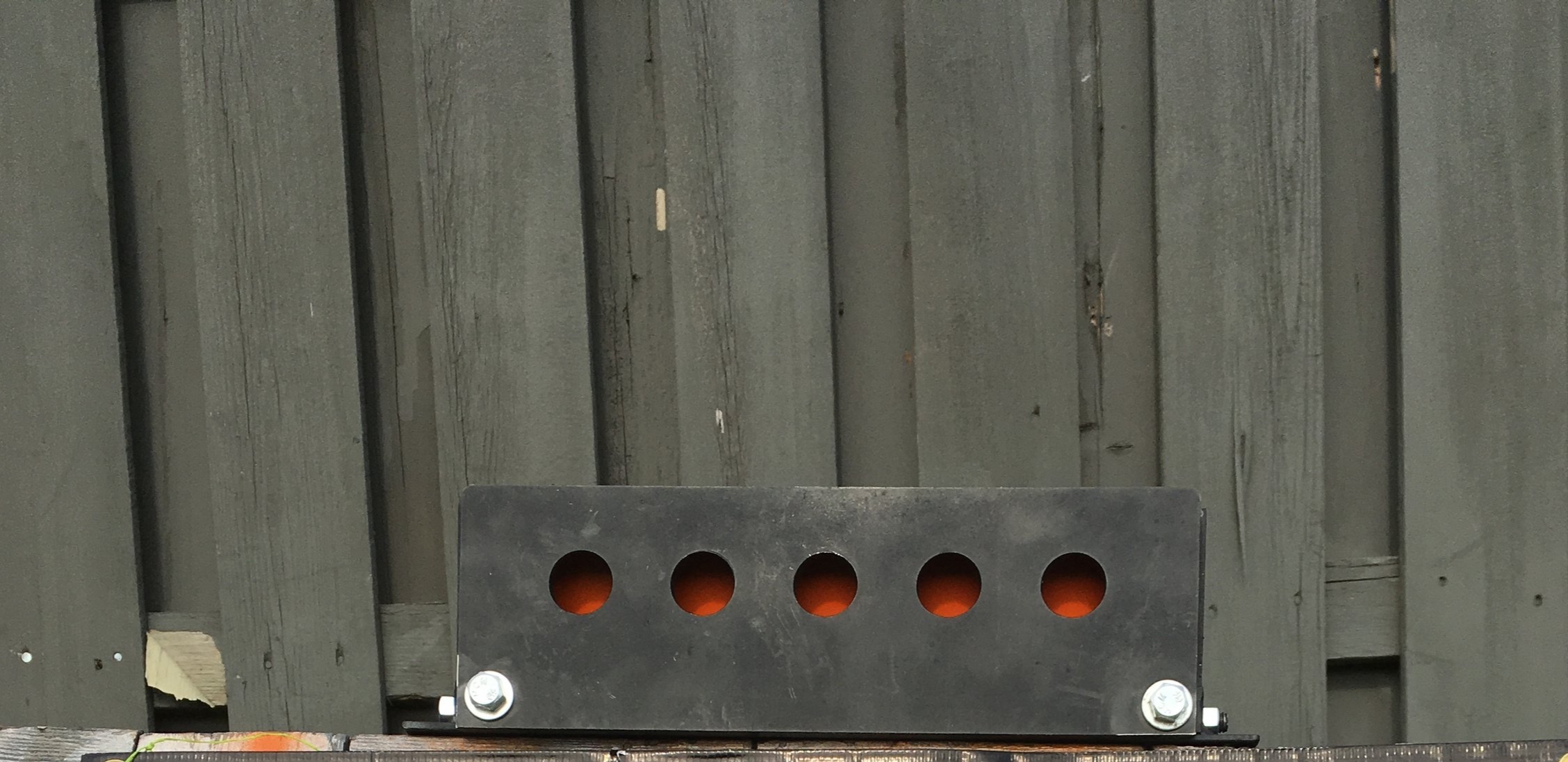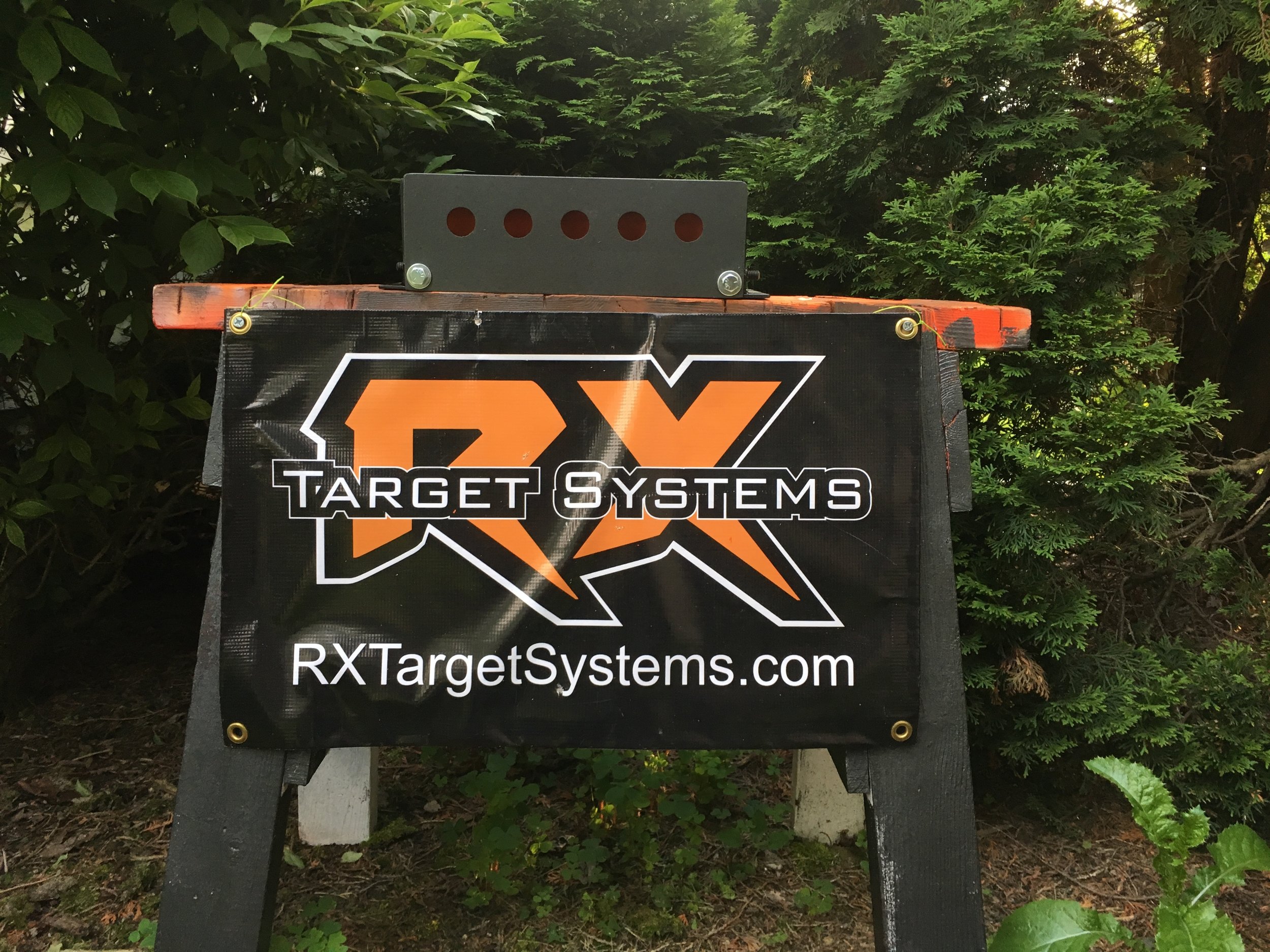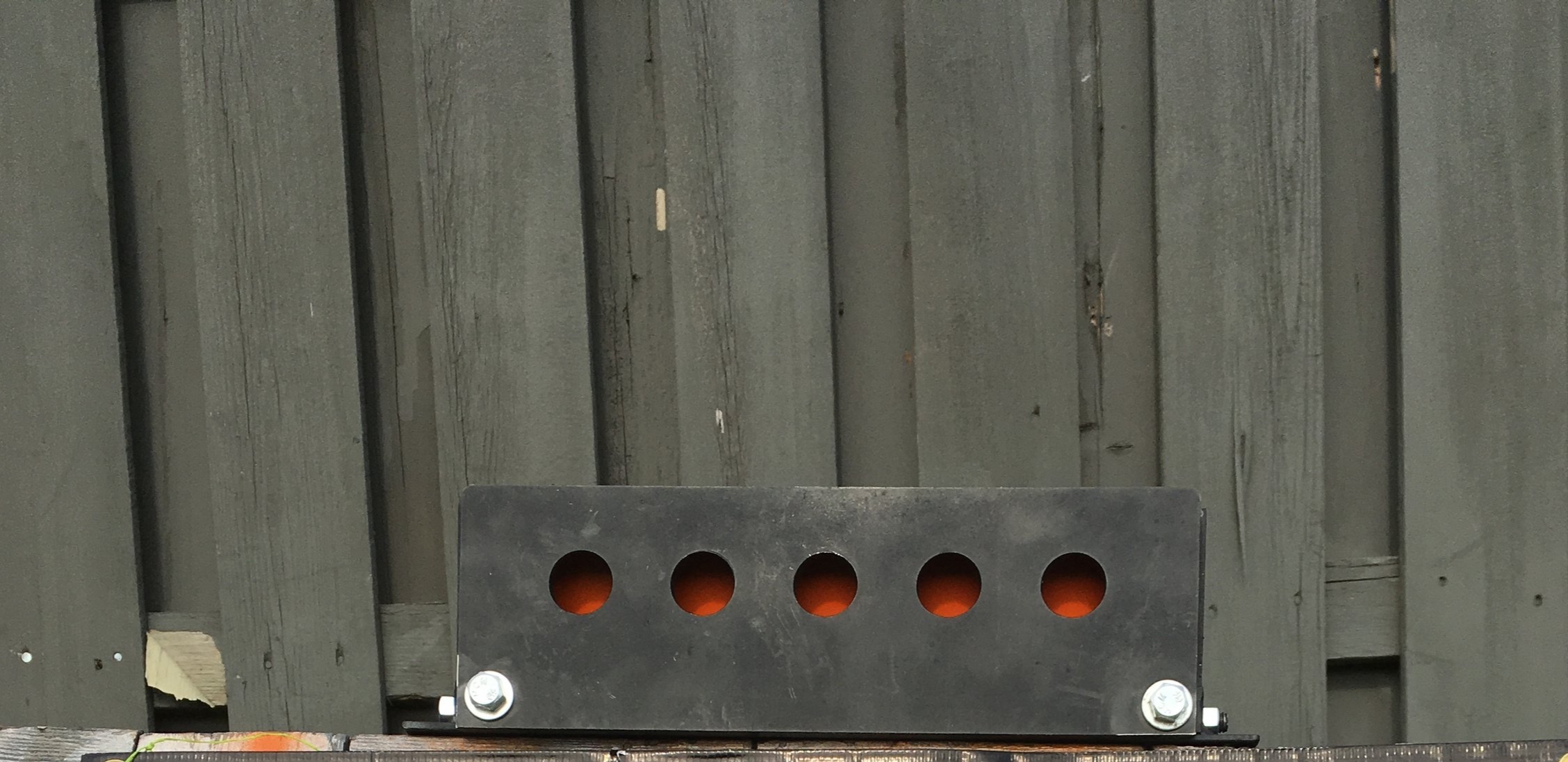 sale
Rx Bull Challenge 1.0
US Patent Pending Resettable Airgun Target, pull string actuated
Rugged solid steel CNC plasma cut design with ¼ " steel faceplate

Five one inch apertures, standard with bright orange 10-gauge steel paddles

Comes with 55 yards of Kevlar line on a wooden dowel

Foot pound rating, minimum distance: 70 fpe/30 yards*, 90 fpe/75 yards*

10 GAUGE PADDLES RATING : 31 FPE/20 YARDS

Applications: 1. Qualification practice for Wildlife Conservation and Pest Control officers who must be able to hit a 1 inch target at 100 yards. 2. Small game hunting sight in at 30 yards. 3. One quarter scale of rapid fire pistol target when placed at 21 feet.

*use 1/4 inch paddles for 40 fpe and 25 and 30 cal.
10 available
A robust, modular, 3- dimensional, portable target system from which beginning to advanced air gunners can benefit. Standard with 10 gauge paddles but can upgrade to 1/4" , easily removed by sliding out the 3/8" threaded rod. Currently available configurations and example of application are:
1" bulls eye: example of application, qualification at 100 yards for Eco-Wildlife Management service officers to use an air rife.

1.2" bulls: practice the hitting the diameter of the 4 through 10 rings of the 10-meter NRA air-rifle target

AAFTA bulls: acclimate to the kill zones of the American Airgun Field Target Association

WFTF bulls: acclimate to the kill zones of the World Field Target Federation
You Might Also Like